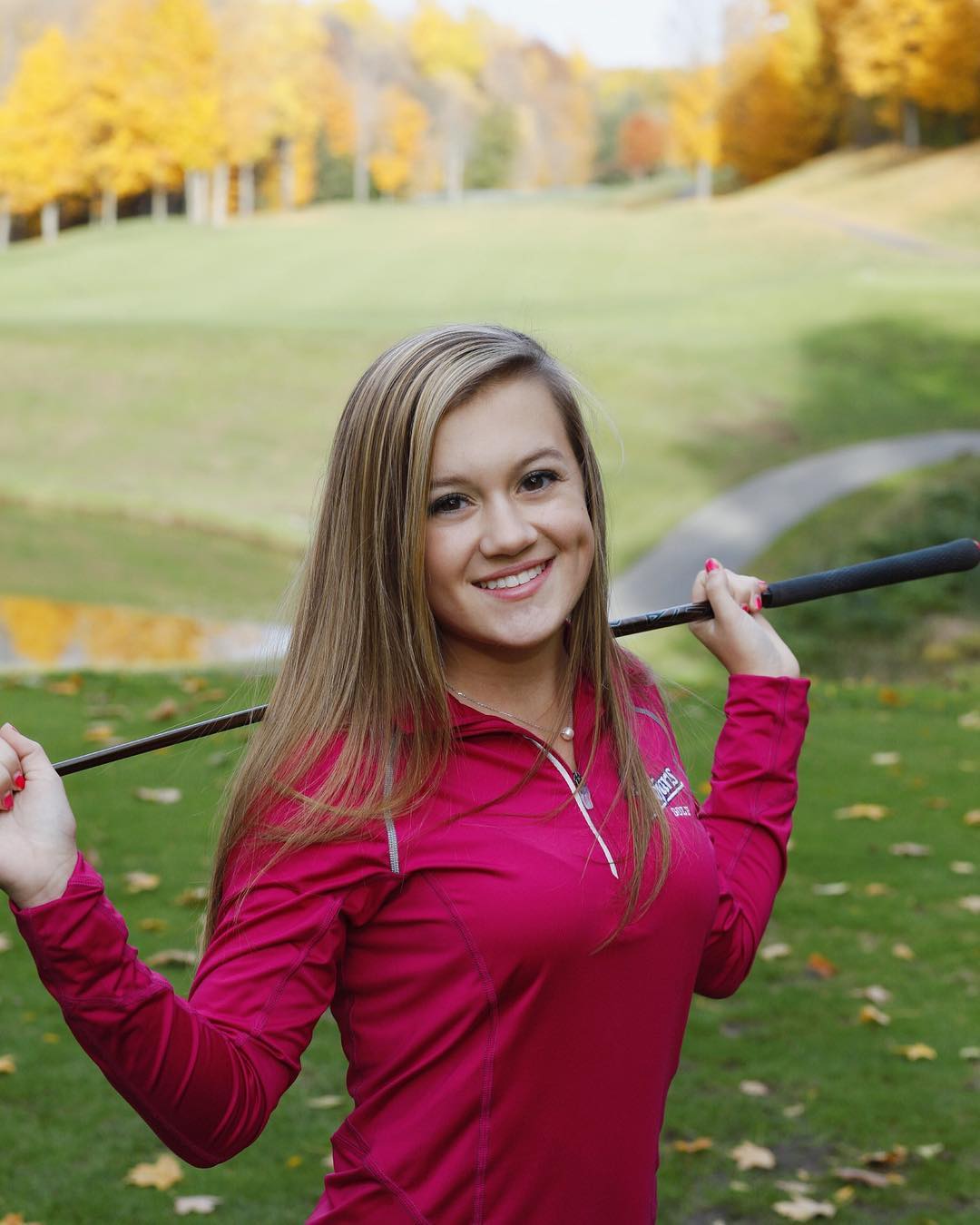 Natalie Brosig, 2021
My name is Natalie Brosig and I am part of the class of 2021 at McDowell High School in Erie, Pennsylvania. My ultimate goals are to play golf in college and continue to excel in academics while being involved in my community.
As of right now, my biggest golf achievement is having a 5.0 handicap. I hope to lower that number in 2019 by shooting low rounds on tough courses. My other golf highlights are listed on my achievements page.
Though I excel on the golf course I excel in the classroom as well. I've learned how to use my time effectively to get school work done correctly since I miss so much school during golf season. I am in the top 5% of my class with a 4.16 GPA. I'm taking all honors and AP courses and I'm currently taking an 11th grade honors math class. I hope to continue my academic success throughout college.
Being a captain of a varsity sport, I have a lot of school pride. This helps me be involved in activities within my school to give back to my community and the school that offers me so many opportunities. I am enrolled in McDowell Honors College, Ambassador Program, and Key Club. Outside of school I volunteer with LPGA Girls Golf of Erie by helping young girls learn to golf and have fun at the same time, while "changing the face of the game."
All in all, I am a good example of an involved student athlete and I am excited to continue my success in college.